For over 30 years, the community trusts of London's football clubs have been harnessing the power of the football clubs to support Londoners across the capital.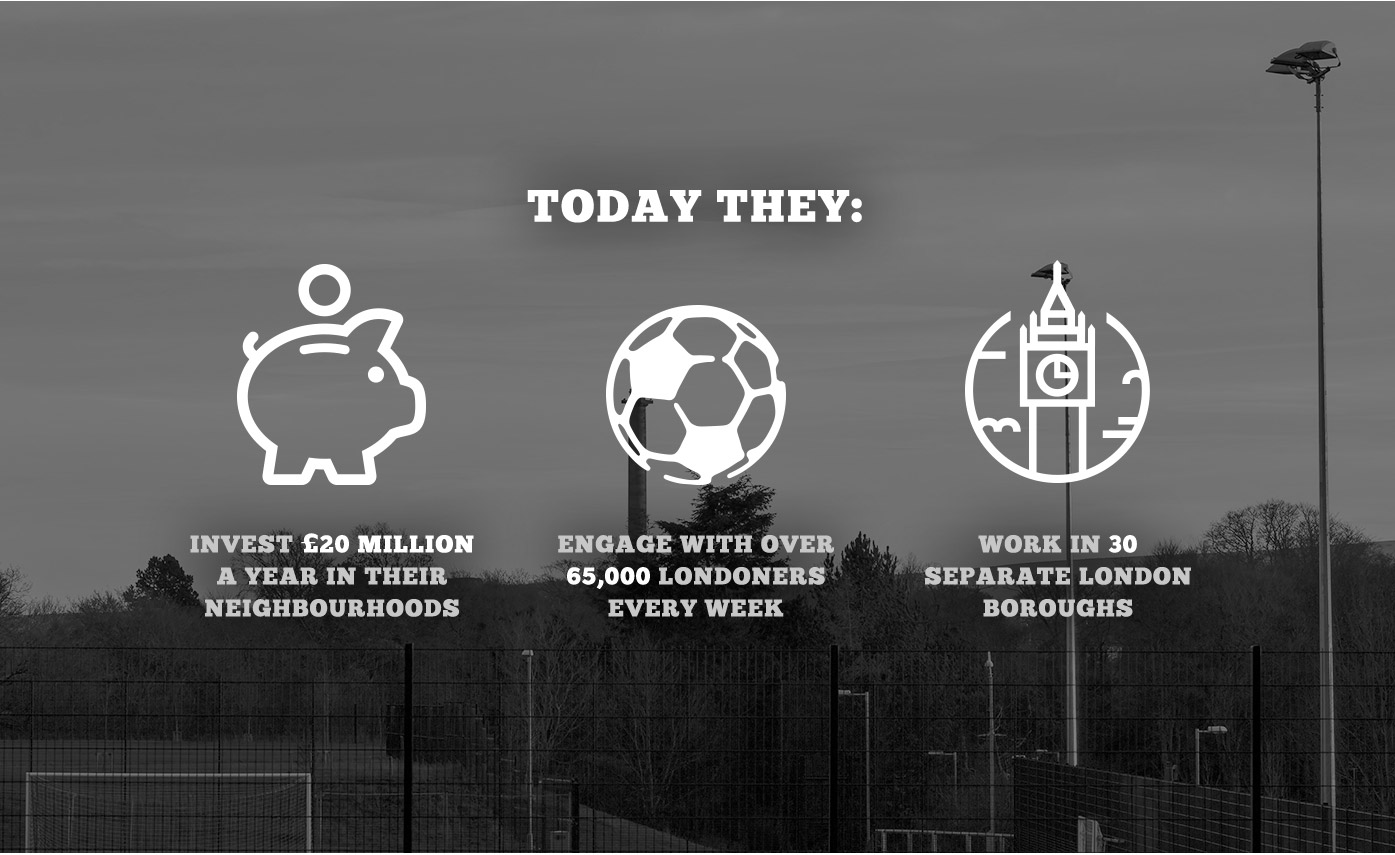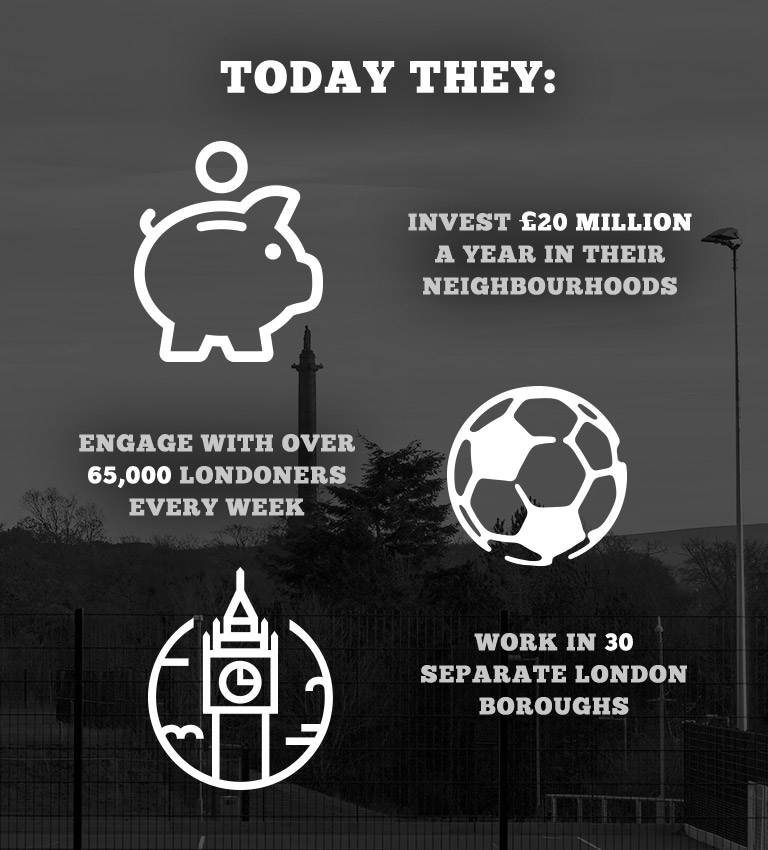 Over the last 30 years, Professional Football Club Community Organisations such as the Tottenham Hotspur Foundation, Charlton Athletic Community Trust, Palace for Life and Arsenal in the Community, have become important community catalysts. They have used their profile, skills and knowledge to engage groups of people who are often marginalised and socially disadvantaged and helped improve their life chances.
Collectively, these Club Community Organisations raise and spend over £40m annually in London and engage tens of thousands of people every week. This includes working through programmes funded centrally by the Premier League Charitable Fund such as Premier League Kicks, Primary Stars and Inspires as well as others commissioned by statutory agencies and grant giving charitable trusts.
In order to deliver greater collective impact across the capital, these 14 Club Community Organisations formed London United, a not for profit organisation that aims to:
Share knowledge and best practice.
Work with London wide organisations to understand how football clubs and the sport can help address wider social issues.
Deliver London wide programmes which improve lives, particularly young lives.
Improve health
Reduce crime and anti-social behaviour
Create employment and training opportunities
Increase opportunities for disabled people to take part in sport